Many animals suffered from the effects of the global health and economic crisis and are less likely to find aid or help. 
Moreso, hundreds to thousands of our rescue dogs and cats in China, Venezuela, Peru, and, Haiti, including the street and community animals, have little to no access to food, clean water, and basic pet care essentials. Since 2020, the number of abandoned, neglected, and homeless domestic animals worldwide has become rampant.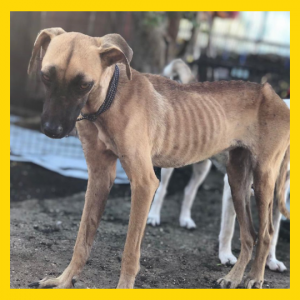 We, at Dog Yoyo Global Initiatives, would like you to join us in our global mission to provide animal welfare solutions. We believe animals have the right to live a humane and decent existence. This means they, too, have the right to… 
🐾 Receive proper nutrition through enough food supply and clean water;
🐾 Live in safe and secured shelters;
🐾 Basic pet care essentials such as clean-up products, basic grooming, collars and leashes, beddings, winter drapes, etc. and;
🐾 Access medical care such as vaccinations, spay/neuter, emergency treatments, etc.
Your compassionate donation for our pet needs and care essentials will definitely help sustain our rescue dogs and cats in our shelters. Your help even prevents the growth of abandoned pets on the streets and neglected community pets in low-income households.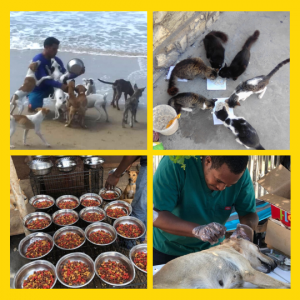 Raising the funds for this project will help us reach more than 500 dogs and cats in four underdeveloped countries: China, Peru, Venezuela, and Haiti, throughout 2022 by:
(1) Sustaining the food and pet care essentials of our dogs and cats in the shelter;
(2) Giving our rescued pets access to the right vaccinations and other medical care;
(3) Contributing to the Food Bank Project for the low-income pet owners; and
(4) Contributing to the Street Dog Project by feeding stray dogs and cats while raising awareness on animal care.
Dog Yoyo Global Initiatives welcomes you to our rescue mission!
Click GIVE to donate.
Know us more:
Visit our website at https://dogyoyoglobalinitiatives.org/ or watch our video at https://youtu.be/xhZtQD2iusA.